Malgré la pandémie et la dévaluation récente du rouble, les affaires en Russie sont si florissantes que Bulgari prévoit d'ouvrir une troisième boutique à Moscou au cours du troisième trimestre de l'année prochaine, a déclaré à Miss Tweed le troisième plus grand bijoutier du monde. « En Europe aujourd'hui, la Russie est de loin le marché le plus porteur, et il est très probable qu'elle devienne le premier marché européen pour Bulgari dans les prochaines années », a déclaré Jean-Christophe Babin, PDG de Bulgari, le 24 novembre, répondant à une question de Miss Tweed lors du FT Business of Luxury Summit, qui s'est tenu en ligne cette année.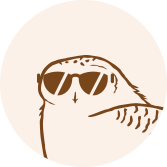 This article is for subscribers only
True journalism, like goldsmithing and embroidery, relies on expertise. Miss Tweed only focuses on proprietary information and analysis. By subscribing, you support a team of journalists who work only for you. Our mission is to bring you reliable and accurate information on the luxury and fashion industry which, in 40 years, has become one of the pillars of the global economy.
Subscribe
Login