Le propriétaire de Cartier, Richemont, étudie plusieurs options pour se débarrasser de son groupe d'e-commerce Yoox-Net-A-Porter (YNAP) qui est déficitaire, ont déclaré plusieurs sources proches du dossier. Le groupe suisse a accepté le fait que YNAP a perdu la course technologique malgré les sommes considérables qu'il y a investies au fil des ans. Richemont souhaiterait adopter la plateforme de la place de marché de luxe Farfetch, mais le PDG de Farfetch, José Neves, s'oppose aux tentatives de Johann Rupert, président de Richemont, de lui forcer la main pour investir dans YNAP. Miss Tweed a les détails.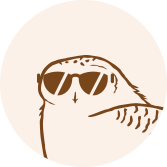 This article is for subscribers only
True journalism, like goldsmithing and embroidery, relies on expertise. Miss Tweed only focuses on proprietary information and analysis. By subscribing, you support a team of journalists who work only for you. Our mission is to bring you reliable and accurate information on the luxury and fashion industry which, in 40 years, has become one of the pillars of the global economy.
Subscribe
Login