Cartier owner Richemont is in exclusive talks to acquire Delvaux, the Belgian leather goods maker that is older than Belgium itself, Miss Tweed has learnt. The deal is surprising. Richemont does not have a particularly strong track record in fashion and leather goods. Its strength is in jewelry and watches. French tote maker Lancel, which it sold in 2018 after 21 years of losses and frustration, is a well-documented fiasco. Richemont has had other problematic fashion ventures as well. Chloé, its biggest fashion brand, has been lossmaking for years. Once artistically led by superstars such as Karl Lagerfeld and Stella McCartney, it is now headed by eco-friendly American-Uruguayan Gabriela Hearst, who is trying to turn the quintessentially Parisian brand into a Latino label with a good conscience.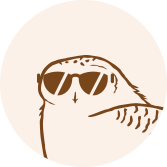 This article is for subscribers only
True journalism, like goldsmithing and embroidery, relies on expertise. Miss Tweed only focuses on proprietary information and analysis. By subscribing, you support a team of journalists who work only for you. Our mission is to bring you reliable and accurate information on the luxury and fashion industry which, in 40 years, has become one of the pillars of the global economy.
Subscribe
Login