Cartier owner Richemont is exploring several options to off-load its lossmaking e-commerce group Yoox-Net-A-Porter (YNAP), several sources with first-hand knowledge of the matter have said. The Swiss group has come to terms with the fact that YNAP lost the technology race in spite of the vast sums it plowed into it over the years. Richemont would like to adopt the technology and platform of luxury marketplace Farfetch, but Farfetch CEO José Neves is balking at Richemont Chairman Johann Rupert's attempts to force his hand to invest in YNAP. Miss Tweed has the details.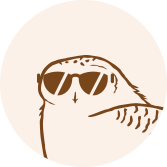 This article is for subscribers only
True journalism, like goldsmithing and embroidery, relies on expertise. Miss Tweed only focuses on proprietary information and analysis. By subscribing, you support a team of journalists who work only for you. Our mission is to bring you reliable and accurate information on the luxury and fashion industry which, in 40 years, has become one of the pillars of the global economy.
Subscribe
Login