Les actions de Richemont ont atteint un niveau record depuis 1998. Au cours des six derniers mois, le cours a grimpé de 60 % pour atteindre 95 francs suisses par action, valorisant le groupe de luxe genevois à 50 milliards d'euros. La hausse du titre a été alimentée, en partie, par les spéculations sur une fusion avec une autre entité et l'optimisme des investisseurs quant au rebond du secteur du luxe. Elle reflète également la forte dynamique dont bénéficient Cartier et Van Cleef & Arpels (VCA) en Chine et en Amérique. Les performances mitigées des marques horlogères de Richemont, en particulier celles d'anciennes stars du marché comme Piaget, IWC Schaffhausen, Vacheron Constantin et Jaeger-LeCoultre, n'ont peut-être pas beaucoup d'importance pour les investisseurs en termes de valorisation du groupe. Leurs ventes et leurs bénéfices sont faibles comparés à ceux générés par Cartier et VCA. Les deux joailliers représentent la quasi-totalité des bénéfices de Richemont. L'étoile pâlissante des horlogers de Richemont, dont le déclin a commencé avant la Covid-19, devrait être une préoccupation. Selon les données de l'industrie, ils n'ont cessé de perdre des parts de marché au cours des cinq dernières années. Les horlogers du groupe manquent d'innovation, d'audace, et ne prennent pas assez de risques en termes de créativité de produit et de marketing, selon des sources du marché. Pour l'instant, le manque d'idées fortes au sein de la division horlogère de Richemont n'est pas perçu en interne comme un problème, affirment des sources proches du groupe. En effet, les affaires continuent d'être florissantes en Chine, compensant la faiblesse du marché européen. Mais à plus long terme, cela pourrait devenir un sérieux problème, car cela affectera la réputation de Richemont en tant que bâtisseur de marques de montres, alors qu'autrefois il était considéré comme le meilleur de sa catégorie dans le secteur.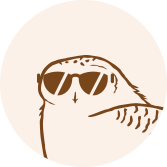 This article is for subscribers only
True journalism, like goldsmithing and embroidery, relies on expertise. Miss Tweed only focuses on proprietary information and analysis. By subscribing, you support a team of journalists who work only for you. Our mission is to bring you reliable and accurate information on the luxury and fashion industry which, in 40 years, has become one of the pillars of the global economy.
Subscribe
Login