SAINT PETERSBURG, RUSSIA – Raketa, which aims to be the Rolex of Russia in terms of quality, is celebrating its 300th anniversary next month. In comparison, Rolex – at just over one century - is a mere newcomer. Raketa knows it will never match Rolex, the world's No.1 watch brand in terms of revenue, but its sales are on fire, making it one of the most impressive turnaround stories of the post-Soviet era.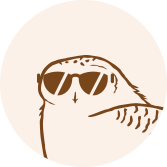 This article is for subscribers only
True journalism, like goldsmithing and embroidery, relies on expertise. Miss Tweed only focuses on proprietary information and analysis. By subscribing, you support a team of journalists who work only for you. Our mission is to bring you reliable and accurate information on the luxury and fashion industry which, in 40 years, has become one of the pillars of the global economy.
Subscribe
Login