Oubliez le Birkin, la Daytona et autres objets iconiques. Pour la jeune génération, les nouveaux symboles de prestige sont les NFT (jetons non fongibles). Comme le sac à main le plus vendu d'Hermès et la célèbre montre de Rolex, ils peuvent coûter des dizaines de milliers de dollars - et sont durs à dénicher. Beaucoup de cadres du secteur du luxe n'ont pas encore entendu parler de ces non-fongible tokens, et encore moins d'entre eux ont compris comment ils fonctionnaient. Mais ce n'est qu'une question de temps. Cette nouvelle classe d'actifs au nom étrange s'apprête à déferler sur l'industrie du luxe. Tout comme le Bitcoin et les autres cryptomonnaies défient le monde de la finance, les NFT - un sous-produit de la même technologie blockchain – vont ébranler le secteur.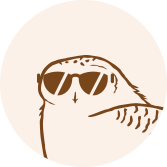 This article is for subscribers only
True journalism, like goldsmithing and embroidery, relies on expertise. Miss Tweed only focuses on proprietary information and analysis. By subscribing, you support a team of journalists who work only for you. Our mission is to bring you reliable and accurate information on the luxury and fashion industry which, in 40 years, has become one of the pillars of the global economy.
Subscribe
Login