Alors que le potentiel commercial des mondes virtuels immersifs, des NFT (jetons non fongibles) et des cryptomonnaies commence à exciter les marques de mode et de luxe, la Chine menace ce nouvel univers d'une douche froide. Cette semaine, Pékin a décidé d'interdire toutes les transactions en cryptomonnaies, faisant plonger la valeur du bitcoin jusqu'à 9 %. Une décision prise au nom de la lutte contre la fraude et la criminalité, au moment où les autorités s'affairent sur un front parallèle : éviter l'effondrement d'une pyramide de 300 milliards de dollars de dettes détenues par le promoteur immobilier chinois Evergrande. Le commerce de cryptomonnaies sera désormais interdit en Chine mais il n'est pas clair si le fait d'en détenir sera légal ou non. Ce nouveau tour de vis intervient après l'interdiction faite en mai aux institutions financières et aux sociétés de paiement d'effectuer des transactions dans ce type de monnaie. La guerre menée par Pékin contre la crypto-économie pourrait poser de sérieux problèmes au géant du commerce électronique et de la technologie Alibaba, qui vient de lancer un site de ventes aux enchères de NFT. Mais les analystes jugent peu probable qu'elle dissuade les marques de luxe et les investisseurs de poursuivre leurs projets de développement dans ce domaine.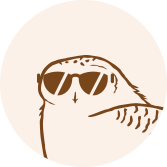 This article is for subscribers only
True journalism, like goldsmithing and embroidery, relies on expertise. Miss Tweed only focuses on proprietary information and analysis. By subscribing, you support a team of journalists who work only for you. Our mission is to bring you reliable and accurate information on the luxury and fashion industry which, in 40 years, has become one of the pillars of the global economy.
Subscribe
Login