Le patron de LVMH, Bernard Arnault, n'a jamais caché son scepticisme vis-à-vis du luxe en ligne et des plateformes comme Amazon et Alibaba. Depuis que le gouvernement chinois a ouvert la veille de Noël une enquête préliminaire sur les pratiques monopolistiques présumées d'Alibaba, le refus d'Arnault de s'associer au géant chinois paraît aujourd'hui encore plus justifié. On sait qu'il faut se montrer prudent à l'égard de la Chine. Mais LVMH a aussi une idée bien précise de ce que devrait être le luxe en ligne. Il doit reposer beaucoup plus sur la relation personnelle avec le client que sur des algorithmes.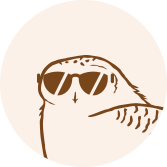 This article is for subscribers only
True journalism, like goldsmithing and embroidery, relies on expertise. Miss Tweed only focuses on proprietary information and analysis. By subscribing, you support a team of journalists who work only for you. Our mission is to bring you reliable and accurate information on the luxury and fashion industry which, in 40 years, has become one of the pillars of the global economy.
Subscribe
Login