Lorsque les temps sont durs, les gens continuent à boire du champagne et à s'offrir des sacs à main de luxe. C'est ce pensent que beaucoup d'investisseurs au regard des performances de LVMH depuis l'année dernière. Les ventes de Noël ont connu une croissance notable et le chiffre d'affaires du groupe a rebondi, après s'être effondré au premier semestre 2020, durant les premiers mois de la pandémie. L'action LVMH a progressé de plus de 24 % au cours des trois derniers mois. Le groupe français s'est ainsi hissé à la deuxième place des capitalisations boursières européennes, derrière Nestlé. Plusieurs facteurs ont contribué à accroître la confiance des investisseurs dans le groupe propriétaire de Dior, Louis Vuitton et Hennessy: la reprise attendue après le lancement des vaccins contre la Covid-19, l'augmentation future des bénéfices et du chiffre d'affaires de LVMH grâce à l'acquisition enfin bouclée du joaillier américain Tiffany & Co., et la décision de Washington, le 7 janvier, de renoncer, du moins pour l'instant, à sa menace d'imposer des droits de douane sur les produits de luxe français.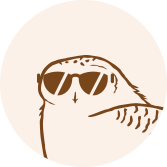 This article is for subscribers only
True journalism, like goldsmithing and embroidery, relies on expertise. Miss Tweed only focuses on proprietary information and analysis. By subscribing, you support a team of journalists who work only for you. Our mission is to bring you reliable and accurate information on the luxury and fashion industry which, in 40 years, has become one of the pillars of the global economy.
Subscribe
Login