Pour la première fois depuis des années, Bernard Arnault n'a pas assisté à la présentation annuelle des résultats de LVMH mardi 26 janvier dernier. Les analystes avaient pris l'habitude de peser chaque mot prononcé à cette occasion par le patron du plus grand groupe de luxe au monde. Souvent, Bernard Arnault faisait des remarques pertinentes et utiles sur l'avenir de cette puissante industrie. La planète se battant encore contre la pandémie, il aurait été bon que Monsieur Arnault rassure ses 166 000 employés et ses centaines de milliers d'actionnaires, partenaires et clients. L'absence du magnat du luxe envoie un message étrange. Monsieur Arnault aurait pu aussi parler de la résilience du groupe et de ses perspectives de croissance prometteuses une fois que le monde serait vacciné et immunisé contre le virus. Cependant, LVMH n'a pas souhaité expliquer l'absence remarquée de Bernard Arnault, citant le fait qu'exceptionnellement cette année, il n'y avait pas eu de conférence de presse à laquelle il participait normalement.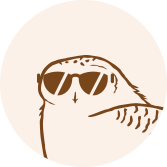 This article is for subscribers only
True journalism, like goldsmithing and embroidery, relies on expertise. Miss Tweed only focuses on proprietary information and analysis. By subscribing, you support a team of journalists who work only for you. Our mission is to bring you reliable and accurate information on the luxury and fashion industry which, in 40 years, has become one of the pillars of the global economy.
Subscribe
Login