L'avenir de Gieves & Hawkes reste incertain. Personne ne sait ce que deviendra le légendaire tailleur installé au nº1 Savile Row, cœur londonien de l'élégance masculine et des costumes sur mesure. Après la mise en liquidation en janvier de Trinity, son propriétaire chinois, l'espoir est qu'un acheteur frappe à la porte. Trinity est détenu par le groupe textile chinois Shandong Ruyi, qui eut un jour l'ambition de construire un groupe de la taille de LVMH. La faillite de Trinity a entraîné avec elle les tailleurs Kent & Curwen et Cerruti. Shandong Ruyi, qui possède également le groupe de mode français Sandro, Maje, Claudie Pierlot (SMCP), a été obligé de liquider des actifs après s'être montré incapable de rembourser une partie de sa dette l'an dernier. Une expansion trop importante et un manque de vision commune entre les actionnaires chinois et la direction de Gieves & Hawkes ont contribué aux problèmes du tailleur.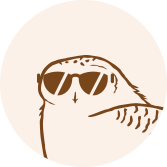 This article is for subscribers only
True journalism, like goldsmithing and embroidery, relies on expertise. Miss Tweed only focuses on proprietary information and analysis. By subscribing, you support a team of journalists who work only for you. Our mission is to bring you reliable and accurate information on the luxury and fashion industry which, in 40 years, has become one of the pillars of the global economy.
Subscribe
Login