Lorsque Kering a acheté le tailleur romain Brioni en 2012, il pensait – comme son rival LVMH et d'autres groupes de luxe – que la mode masculine haut de gamme avait le vent en poupe et deviendrait un important moteur de la croissance des ventes et des bénéfices. Dix ans plus tard, ni Brioni ni Berluti, les maisons dans lesquelles les deux géants ont respectivement investi, n'ont tenu leur promesse. Brioni n'a jamais décollé et le chausseur Berluti, qui appartient à LVMH, n'est jamais devenu une maison de vêtements pour hommes rentable et bien équilibrée. Cependant, l'histoire de Brioni est bien différente de celle de Berluti.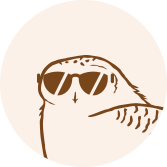 This article is for subscribers only
True journalism, like goldsmithing and embroidery, relies on expertise. Miss Tweed only focuses on proprietary information and analysis. By subscribing, you support a team of journalists who work only for you. Our mission is to bring you reliable and accurate information on the luxury and fashion industry which, in 40 years, has become one of the pillars of the global economy.
Subscribe
Login