A merger between U.S. eyewear company Marchon and Italian rival Marcolin has been derailed at the last minute, Miss Tweed has learned. Blame Tom Ford - in part. The luxury fashion brand is Marcolin's biggest licensor and source of revenue. While Tom Ford considers putting itself up for sale, as Bloomberg reported this week, it has thrown into doubt the future revenues Marcolin expects to make from making and distributing eyewear for the glitzy American label. But there's another crucial event. EssilorLuxottica's executive chairman and controlling shareholder Leonardo del Vecchio died on June 27th. Del Vecchio created Luxottica from scratch before merging it with Essilor in 2017. He was also the father of the modern eyewear industry, transforming a functional medical device to correct eyesight into a fashion and luxury statement. His death has always been expected to kick off a period of upheaval and dealmaking in the eyewear industry he has dominated for over half a century, according to industry leaders.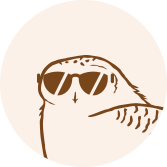 This article is for subscribers only
True journalism, like goldsmithing and embroidery, relies on expertise. Miss Tweed only focuses on proprietary information and analysis. By subscribing, you support a team of journalists who work only for you. Our mission is to bring you reliable and accurate information on the luxury and fashion industry which, in 40 years, has become one of the pillars of the global economy.
Subscribe
Login