Some fashion, jewelry and watch brands are still trading in Russia despite the reputational risk and EU sanctions banning exports of items above €300, introduced after the country's invasion of Ukraine last year. For them, there is too much to lose by abandoning Russia. Think of the millions of euros they spent on sparkling boutiques in Moscowand St Petersburg and on training staff; think of the address books of wealthy customers they built up over the years. If the war ended tomorrow, it would be a pity to forgo all that, bearing in mind how difficult and costly it would be to re-enter Russia.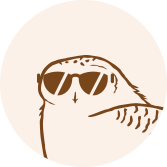 This article is for subscribers only
True journalism, like goldsmithing and embroidery, relies on expertise. Miss Tweed only focuses on proprietary information and analysis. By subscribing, you support a team of journalists who work only for you. Our mission is to bring you reliable and accurate information on the luxury and fashion industry which, in 40 years, has become one of the pillars of the global economy.
Subscribe
Login