Fashion and retail veteran Joshua Schulman will not be running America's Capri Holdings after all. Schulman, who was CEO of Capri's Michael Kors since August, abruptly left the company last week. He was due to become CEO of the whole group in September. Capri CEO and Chairman John Idol, who was going to stay on as executive chairman, will keep his hands on the steering wheel and remain CEO and Chairman. The truth is that he never really intended to leave, as Miss Tweed found out, and the two men were incompatible from a personality point of view.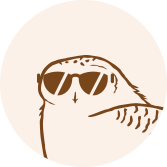 This article is for subscribers only
True journalism, like goldsmithing and embroidery, relies on expertise. Miss Tweed only focuses on proprietary information and analysis. By subscribing, you support a team of journalists who work only for you. Our mission is to bring you reliable and accurate information on the luxury and fashion industry which, in 40 years, has become one of the pillars of the global economy.
Subscribe
Login