China has never made a secret of its ambition to grow its soft power, export its culture and develop its own luxury brands. But to this day, most popular Chinese luxury brands are successful mainly in their home country. Very few have built a global presence and those that have, are usually backed by European luxury groups. But Western money and management are no guarantee of fame and prosperity.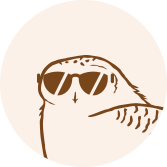 This article is for subscribers only
True journalism, like goldsmithing and embroidery, relies on expertise. Miss Tweed only focuses on proprietary information and analysis. By subscribing, you support a team of journalists who work only for you. Our mission is to bring you reliable and accurate information on the luxury and fashion industry which, in 40 years, has become one of the pillars of the global economy.
Subscribe
Login