Le Swatch Group, premier fabricant mondial de montres, continue d'avancer tranquillement contre vents et marées - et il a traversé quelques orages ces dernières années. Ses marques phares, Omega, Longines et Breguet perdent des parts de marché et ses marques plus accessibles comme Tissot et Swatch ont été pilonnées par les montres connectées. Mais pour le Swatch Group, il ne semble jamais y avoir de problème. L'an dernier, au plus fort de la pandémie, le groupe a continué d'afficher son optimisme alors même qu'il enregistrait des pertes. Le Swatch Group est le principal fournisseur de pièces et de mouvements de montres en Suisse. Et tant que ses vaches à lait, Omega et Longines, génèrent suffisamment de revenus et de bénéfices pour verser des dividendes, tout le monde est content. Tout le monde ? Pas exactement.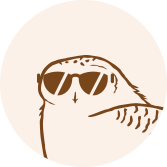 This article is for subscribers only
True journalism, like goldsmithing and embroidery, relies on expertise. Miss Tweed only focuses on proprietary information and analysis. By subscribing, you support a team of journalists who work only for you. Our mission is to bring you reliable and accurate information on the luxury and fashion industry which, in 40 years, has become one of the pillars of the global economy.
Subscribe
Login