On Sept.1, Sue Y. Nabi, a former L'Oréal superstar, became Coty's first CEO since 2014 with any experience managing a beauty brand. Nabi's talent and flair are legendary, but she has inherited a poisoned chalice. The beauty group, which makes Gucci, Burberry and Marc Jacobs perfume and OPI nail polish, is the biggest case of shareholder destruction in the beauty industry's recent history. This is a sad story. Coty is one of the world's oldest perfume companies, founded in 1904 by Corsican François Coty. Coty is credited with having invented modern perfumery with the help of famed glass and crystal makers Lalique and Baccarat. A rich heritage that Coty, today a U.S.-listed company, never strongly played up in its communication compared to rivals L'Oréal and Estée Lauder. It is one of the many mysteries surrounding Coty, which is now more American than French. Coty did not reply to requests for comment and would not even send photos for this article.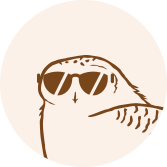 This article is for subscribers only
True journalism, like goldsmithing and embroidery, relies on expertise. Miss Tweed only focuses on proprietary information and analysis. By subscribing, you support a team of journalists who work only for you. Our mission is to bring you reliable and accurate information on the luxury and fashion industry which, in 40 years, has become one of the pillars of the global economy.
Subscribe
Login