France's Comité Colbert, a lobby group that represents 90 luxury brands, has decided against sending an open letter to French President Emmanuel Macron about the industry's manpower problem. The letter, plans of which Miss Tweed exclusively reported two weeks ago, was due to arrive on the president's desk sometime this month. Several industry stakeholders and brands — including Chanel (more on them later) — did not wish to confront or criticize Macron as the presidential campaign heats up, several sources close the matter said. There were also some disagreements about the tone and content of the letter. Chanel declined to comment.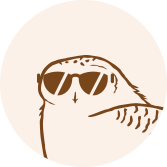 This article is for subscribers only
True journalism, like goldsmithing and embroidery, relies on expertise. Miss Tweed only focuses on proprietary information and analysis. By subscribing, you support a team of journalists who work only for you. Our mission is to bring you reliable and accurate information on the luxury and fashion industry which, in 40 years, has become one of the pillars of the global economy.
Subscribe
Login