French President Emmanuel Macron and other European leaders love saying how important the luxury industry has become in terms of jobs, exports and image. But what has the country done for the industry? 'Not much' is the answer. And it's time that changed. France's Comité Colbert, a lobby group that represents 90 luxury brands mainly based in France, has prepared a letter Macron will receive next month in which it calls for the government to help the industry solve its recruitment problem. They want Macron to take action while he is still running the country. He is seeking a second term in the presidential elections this April.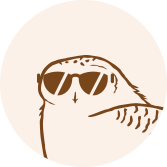 This article is for subscribers only
True journalism, like goldsmithing and embroidery, relies on expertise. Miss Tweed only focuses on proprietary information and analysis. By subscribing, you support a team of journalists who work only for you. Our mission is to bring you reliable and accurate information on the luxury and fashion industry which, in 40 years, has become one of the pillars of the global economy.
Subscribe
Login