The luxury watch industry has been one of the most severely hit by the Covid-19 virus and drop in tourist traffic, but there is one very bright spot in that market: pre-owned watches. As many countries and cities across the world are now in full or partial lockdown, people have more time on their hands to browse around the Internet for watches. They look for a bargain or for that vintage Rolex or Omega they have always dreamed of. As people stay at home, they open their drawers and think the time has come to refresh their collection and sell a few watches to afford buying a new one. Some young buyers hunt for that special U.S. army watch from the 1960s while others regard the popular steel Nautilus Patek Philippe or limited edition ultra-slim perpetual calendar Vacheron Constantin as a wise investment.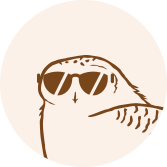 This article is for subscribers only
True journalism, like goldsmithing and embroidery, relies on expertise. Miss Tweed only focuses on proprietary information and analysis. By subscribing, you support a team of journalists who work only for you. Our mission is to bring you reliable and accurate information on the luxury and fashion industry which, in 40 years, has become one of the pillars of the global economy.
Subscribe
Login