The second-hand watch market used to be a place where people traded old timepieces. Today, it is a place where you can also make handsome profits. And if trends remain unchanged (ceteris paribus), industry insiders predict that over the next few years it should generate more annual sales than the market for new watches. Today, the desirability of a watch is measured by its value on the second-hand market. Similar to cars, if a model is hot and difficult to find, the minute you buy it, you know its value will hold and may even go up. But if the model is not in demand or is not rare, then once you buy the car or the watch, it instantly loses value.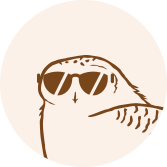 This article is for subscribers only
True journalism, like goldsmithing and embroidery, relies on expertise. Miss Tweed only focuses on proprietary information and analysis. By subscribing, you support a team of journalists who work only for you. Our mission is to bring you reliable and accurate information on the luxury and fashion industry which, in 40 years, has become one of the pillars of the global economy.
Subscribe
Login