Branded jewelry is one of the strongest growth areas in the luxury universe. After handbags, it is a powerful status symbol. It serves as a glittering statement about one's values and position in society. More and more women are rewarding themselves with expensive jewelry purchases to let the world know they have made it. Many of them are rich, young Asian women. It should not come as a surprise therefore that jewelers Cartier and Van Cleef & Arpels (VCA) published dazzling first-quarter sales figures earlier this month, sending shares of parent Richemont to even greater highs. Business has also been brisk at rival Bulgari, and momentum at sister brand Tiffany & Co has picked up since January, when luxury industry leader LVMH officially took it over.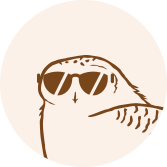 This article is for subscribers only
True journalism, like goldsmithing and embroidery, relies on expertise. Miss Tweed only focuses on proprietary information and analysis. By subscribing, you support a team of journalists who work only for you. Our mission is to bring you reliable and accurate information on the luxury and fashion industry which, in 40 years, has become one of the pillars of the global economy.
Subscribe
Login