Luxury giants including LVMH and Richemont last month published spectacular results for 2021, showing a strong rebound after the pandemic bruised the industry in 2020. For the sector's hundreds of thousands of employees, it means job security for the foreseeable future but it doesn't mean they will get pay rise. Since Miss Tweed published a story last week about the industry's manpower problem, the Paris-based media has been inundated with messages, all saying the same thing: France and Italy's initiatives to make luxury jobs more attractive to young people are great but the main problem is low salaries. Prices for luxury goods, such as Louis Vuitton, Chanel and Dior's best-selling handbags, have soared and brands' margins have increased significantly but salaries remain depressingly low, workers say.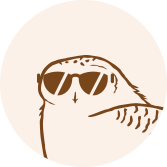 This article is for subscribers only
True journalism, like goldsmithing and embroidery, relies on expertise. Miss Tweed only focuses on proprietary information and analysis. By subscribing, you support a team of journalists who work only for you. Our mission is to bring you reliable and accurate information on the luxury and fashion industry which, in 40 years, has become one of the pillars of the global economy.
Subscribe
Login