La notoriété de la marque Tiffany & Co. a atteint des sommets après ses publicités percutantes avec Beyoncé et Jay-Z – la campagne de luxe qui a fait le plus couler d'encre depuis des années. Dix mois seulement après son rachat par LVMH pour plus de 16 milliards de dollars, Tiffany a le vent en poupe. Ses ventes ont augmenté bien plus rapidement que ne le prévoyait son nouveau propriétaire français.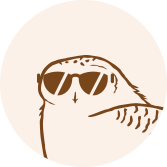 This article is for subscribers only
True journalism, like goldsmithing and embroidery, relies on expertise. Miss Tweed only focuses on proprietary information and analysis. By subscribing, you support a team of journalists who work only for you. Our mission is to bring you reliable and accurate information on the luxury and fashion industry which, in 40 years, has become one of the pillars of the global economy.
Subscribe
Login