Kering is very good at coming up with initiatives to save the planet or promote diversity and women's empowerment. Its blockbuster Gucci is fashion's biggest success story and Saint Laurent and Balenciaga have fared well too. But its strategy in other domains such as watchmaking has been a disaster, Miss Tweed found out after a deep-dive investigation. The French luxury goods group paid around 800 million euros for Ulysse Nardin back in 2014, when it was profitable and prestigious. That put the price tag at a record valuation in terms of multiples, or 20 times Ebitda. Today, the watchmaker's value has sunk to around 120 million euros – if that much, industry insiders say. Founded in 1846 as a provider of deck clocks for boats, Ulysse Nardin's annual sales have collapsed from around 200 million euros six years ago to some 85 million euros in 2019, sources close to watchmaker told Miss Tweed on condition of anonymity. It expects to finish the year at around 45-50 million euros, they said.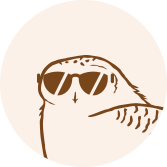 This article is for subscribers only
True journalism, like goldsmithing and embroidery, relies on expertise. Miss Tweed only focuses on proprietary information and analysis. By subscribing, you support a team of journalists who work only for you. Our mission is to bring you reliable and accurate information on the luxury and fashion industry which, in 40 years, has become one of the pillars of the global economy.
Subscribe
Login