Kering excelle dans les initiatives pour tenter de sauver la planète, promouvoir la diversité et l'émancipation des femmes. Sa maison phare Gucci est la plus grande success story de l'univers de la mode et du luxe et Saint Laurent et Balenciaga se portent bien également. Mais sa stratégie dans d'autres secteurs comme l'horlogerie a été un désastre, a appris Miss Tweed au terme d'une enquête approfondie. Le groupe de luxe s'est offert Ulysse Nardin pour environ 800 millions d'euros en 2014 lorsque la maison jurassienne était encore ultra-prestigieuse et rentable. Le prix établissait un record à l'époque pour l'horlogerie, soit environ 20 fois l'Ebitda. Aujourd'hui, la valeur d'Ulysse Nardin a sombré à quelques 120 millions d'euros – si autant, selon plusieurs sources industrielles. Fondé en 1846, l'ancien fournisseur d'horloges et de chronomètres pour bateaux, a vu son chiffre d'affaires annuel passer d'environ 200 millions d'euros il y a six ans à quelque 85 millions d'euros en 2019, ont déclaré à Miss Tweed plusieurs sources proches de l'horloger sous couvert d'anonymat. La maison prévoit de terminer cette année 2020 à environ 45-50 millions d'euros.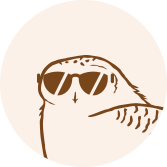 This article is for subscribers only
True journalism, like goldsmithing and embroidery, relies on expertise. Miss Tweed only focuses on proprietary information and analysis. By subscribing, you support a team of journalists who work only for you. Our mission is to bring you reliable and accurate information on the luxury and fashion industry which, in 40 years, has become one of the pillars of the global economy.
Subscribe
Login