Le marché regorge de cash. Les économistes prévoient un fort rebond en 2021. La pandémie a secoué toutes les industries, dont celle du luxe et de la mode. Cependant, toutes les maisons n'ont pas été touchées de la même façon. La Covid-19 a accéléré certaines transformations qui étaient nécessaires. De nombreuses marques se sont tournées vers le digital pour compenser le manque à gagner de boutiques restées fermées pendant des mois. Certaines marques ont vu leur chiffre d'affaires fondre jusqu'à 50 % en 2020 et pris conscience qu'il leur fallait trouver un nouveau partenaire financier pour remonter la pente. L'époque est propice pour acheter et vendre des marques. En Italie de nombreuses maisons se cherchent de nouveaux investisseurs. À l'affut : les sociétés de capital-risque et les compagnies d'investissement familiales ainsi que les groupes LVMH, Kering et Richemont. Miss Tweed a enquêté sur ce qui est à vendre et qui seraient les acheteurs potentiels.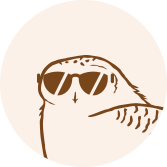 This article is for subscribers only
True journalism, like goldsmithing and embroidery, relies on expertise. Miss Tweed only focuses on proprietary information and analysis. By subscribing, you support a team of journalists who work only for you. Our mission is to bring you reliable and accurate information on the luxury and fashion industry which, in 40 years, has become one of the pillars of the global economy.
Subscribe
Login