GENEVA - Mergers and acquisitions in the luxury watches field may be few and far between, since business has never been better and shareholders are not in need of cash. However, consolidation has been gathering pace among watchmakers' suppliers for the same reason that it has been accelerating among Italian fashion suppliers, Miss Tweed has found out. The Covid-19 pandemic spooked suppliers of fashion and luxury products just as it shook up Swiss providers of mechanical watch components, precision tools and machinery. Both industries are highly fragmented and made up of hundreds of family-controlled small- and medium-sized businesses. Combining forces is essential for survival. It allows them to weather downturns better, whether they are in jewelry, watchmaking or ready-to-wear.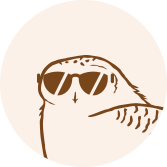 This article is for subscribers only
True journalism, like goldsmithing and embroidery, relies on expertise. Miss Tweed only focuses on proprietary information and analysis. By subscribing, you support a team of journalists who work only for you. Our mission is to bring you reliable and accurate information on the luxury and fashion industry which, in 40 years, has become one of the pillars of the global economy.
Subscribe
Login