Most watch lovers know the engineering prowess and marketing power of Rolex, Patek Philippe and Swatch Group's Omega and Longines. But few are aware that the watch powerhouses are using all their black arts to keep for themselves a technology that has become highly strategic for the industry. They are fighting for what is regarded as the Holy Grail of watch precision and reliability: silicon hairsprings. And the three companies want to prevent rival watch brands from having access to them.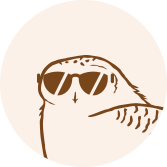 This article is for subscribers only
True journalism, like goldsmithing and embroidery, relies on expertise. Miss Tweed only focuses on proprietary information and analysis. By subscribing, you support a team of journalists who work only for you. Our mission is to bring you reliable and accurate information on the luxury and fashion industry which, in 40 years, has become one of the pillars of the global economy.
Subscribe
Login