Chanel's 2021 results show the extent to which megabrands dominate the market. Polarization continues apace, with big brands gaining market share and smaller and medium-sized ones struggling to impose themselves. Chanel enjoyed a whopping 49.6 percent year-on-year increase in sales, to $15.6 billion – the biggest rise in the luxury galaxy together with that of Dior. If it continues at that pace, Chanel will soon be neck-and-neck with Louis Vuitton, the world's number one luxury brand by revenue.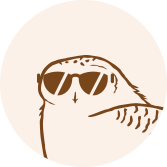 This article is for subscribers only
True journalism, like goldsmithing and embroidery, relies on expertise. Miss Tweed only focuses on proprietary information and analysis. By subscribing, you support a team of journalists who work only for you. Our mission is to bring you reliable and accurate information on the luxury and fashion industry which, in 40 years, has become one of the pillars of the global economy.
Subscribe
Login