French luxury group Kering has acquired Usinage & Nouvelles Technologies (UNT), a Jura-based supplier of high-precision metal and components used in eyewear, and in jewelry, watchmaking and medical devices. The deal allows Kering to expand its production capacity and step up the vertical integration of its booming eyewear business. UNT's boss Denis Hochedé, 68, wanted to retire but had no successor, he told the Le Progrès newspaper. Selling the company to Kering, which accounts for nearly 50 percent of UNT's orders, provided an easy solution. Negotiations started in September and the deal is expected to be finalized in June, after validation by the French competition authorities.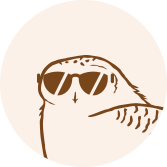 This article is for subscribers only
True journalism, like goldsmithing and embroidery, relies on expertise. Miss Tweed only focuses on proprietary information and analysis. By subscribing, you support a team of journalists who work only for you. Our mission is to bring you reliable and accurate information on the luxury and fashion industry which, in 40 years, has become one of the pillars of the global economy.
Subscribe
Login