The world may be heading into a global recession but that does not seem to affect luxury shoppers. They're spending their money as if there was no tomorrow. Japanese and U.S. buyers together with tourists visiting Europe have pushed up luxury brands' revenues and profits to new records, their half-year results showed. Appetite for luxury goods was so strong in many parts of the world that it helped make up for a severe drop in business in China, where shops stayed closed for weeks due to a resurgence of Covid cases.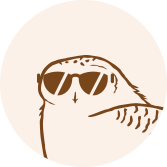 This article is for subscribers only
True journalism, like goldsmithing and embroidery, relies on expertise. Miss Tweed only focuses on proprietary information and analysis. By subscribing, you support a team of journalists who work only for you. Our mission is to bring you reliable and accurate information on the luxury and fashion industry which, in 40 years, has become one of the pillars of the global economy.
Subscribe
Login