Paris Haute Couture was back in full swing for the first time last week since Covid-19 made landfall in Europe more than two years ago. And it was clear fashion's love affair with showbiz has reached a new high in the time we've been stuck at home behind our screens. Not only was there the conventional celebrity actresses on the front row, quite a few strutted on the runway, including even A-listers such as Nicole Kidman at Balenciaga. It was a reminder of how the pandemic has accelerated a cross-pollination of screen culture and fashion, creating new senses of reality.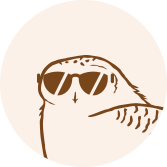 This article is for subscribers only
True journalism, like goldsmithing and embroidery, relies on expertise. Miss Tweed only focuses on proprietary information and analysis. By subscribing, you support a team of journalists who work only for you. Our mission is to bring you reliable and accurate information on the luxury and fashion industry which, in 40 years, has become one of the pillars of the global economy.
Subscribe
Login