The first catwalk show on June 20 by soon-to-be graduates of the newly revamped Institut Français de la Mode (IFM) fashion school was a historic moment in many regards. Not only was it attended by nearly every member of France's fashion establishment and by First Lady Brigitte Macron, it was a demonstration of support rarely seen in the fashion world. In everyday life, most fashion and luxury bosses are on a knife-edge and fiercely compete with one another. Last Monday, they left their egos at home (yes that can happen sometimes) and were no longer CEOs. They were part of a whole, proud to be steering the same boat called "let's make French fashion the best in the world" and the IFM was the vessel's bow.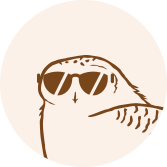 This article is for subscribers only
True journalism, like goldsmithing and embroidery, relies on expertise. Miss Tweed only focuses on proprietary information and analysis. By subscribing, you support a team of journalists who work only for you. Our mission is to bring you reliable and accurate information on the luxury and fashion industry which, in 40 years, has become one of the pillars of the global economy.
Subscribe
Login