Journalists at Les Echos, France's main business newspaper, protested this week against the sudden exit of the editorial director, Nicolas Barré. They allege he was forced to leave after the newspaper published stories that upset Bernard Arnault, CEO of luxury group LVMH, which owns Les Echos. LVMH said Barré left after 10 years to take up a new role at the parent company, Groupe Les Echos-Le Parisien, but it did not say what he would do exactly. Les Echos'Société des Journalistes (SDJ), the internal group that looks after ethical issues, questioned the link between Barré's departure and the recent publication of articles Arnault may not have liked. Les Echos reported last month that LVMH was raided in 2019 by French tax police, investigating a Belgian company that managed intra-group finances. The raid was criticised and the tax police had to give back documents.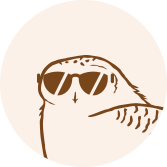 This article is for subscribers only
True journalism, like goldsmithing and embroidery, relies on expertise. Miss Tweed only focuses on proprietary information and analysis. By subscribing, you support a team of journalists who work only for you. Our mission is to bring you reliable and accurate information on the luxury and fashion industry which, in 40 years, has become one of the pillars of the global economy.
Subscribe
Login