Paris Fashion Week is not only about impressive shows wowing the crowds and getting millions of "likes" on Instagram. It's also about showcasing new cuts, fabrics and looks. The focus at the last Chanel and Balenciaga shows was much more on the clothes than on anything else. At Chanel, the show provided a renewed focus on the camellia, a flower that is one of the brand's hallmarks, and strengthened its story-telling around it. At Balenciaga, the catwalk tried to complete a reset and open a new chapter for the brand to help erase from people's minds the scandal that rocked it late last year with advertising campaigns that appeared to sexualize children.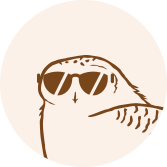 This article is for subscribers only
True journalism, like goldsmithing and embroidery, relies on expertise. Miss Tweed only focuses on proprietary information and analysis. By subscribing, you support a team of journalists who work only for you. Our mission is to bring you reliable and accurate information on the luxury and fashion industry which, in 40 years, has become one of the pillars of the global economy.
Subscribe
Login