The Italian menswear group Zegna stood out this week as one of the few luxury groups that were not yet suffering too much from the current downturn in discretionary spending. Like Hermès, Brunello Cucinelli and LVMH's Loro Piana, Zegna operates in the so-called "quiet luxury" segment of the market known for quality designs and fabrics that are not flashy nor logo heavy.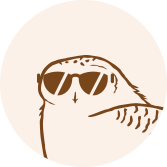 This article is for subscribers only
True journalism, like goldsmithing and embroidery, relies on expertise. Miss Tweed only focuses on proprietary information and analysis. By subscribing, you support a team of journalists who work only for you. Our mission is to bring you reliable and accurate information on the luxury and fashion industry which, in 40 years, has become one of the pillars of the global economy.
Subscribe
Login