It's Tuesday, Sept. 29, the second day of Paris Fashion Week. Dior shows off its latest creations in a custom-built structure installed in the Jardin des Tuileries, just like last season. Covid-19 or not, almost nothing has changed. The 350 guests, as opposed to the usual 2,000, take their seats inside the "box" in a stylized cathedral decor designed by Italian artist Lucia Marcucci, known for her collages and work in "visual poetry." A dozen singers perform a Vocero, a Corsican funeral song. Everything goes smoothly until a black-clad woman starts parading on stage with arms outstretched, holding a yellow sheet that reads "We Are All Fashion Victims." The audience is puzzled. What is going on? Dior designer Maria Grazia Chiuri got people used to her pugnacious slogans such as those displayed during her last show in March like Patriarchy = Climate Emergency. Antoine Arnault, eldest son of LVMH boss Bernard Arnault, is sitting in the front row and thinks for a minute that this intrusion is part of the show. The audience finds out only later that the stunt was serious. The activist was a member of the UK-born Extinction Rebellion protest group fighting climate change. The movement regards the fashion industry as built on "obsolescence, exploitation and overproduction." The Dior event, one of the few physical happenings this Fashion Week, represents an ideal target. A fashion show like this is the tip of the iceberg for environmentalists.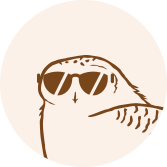 This article is for subscribers only
True journalism, like goldsmithing and embroidery, relies on expertise. Miss Tweed only focuses on proprietary information and analysis. By subscribing, you support a team of journalists who work only for you. Our mission is to bring you reliable and accurate information on the luxury and fashion industry which, in 40 years, has become one of the pillars of the global economy.
Subscribe
Login