The departure of Bastien Daguzan as CEO of Puig's Paco Rabanne fashion brand to head Simon Porte Jacquemus is great news for the vibrant, Provence-inspired French label. Industry insiders predict Jacquemus is set to become France's next fashion unicorn with a valuation of €1 billion within the next two years. It has been on the target list of every big luxury group for some time. However, Daguzan's exit from Puig, a nnounced earlier this month, means the Spanish perfume group has lost yet another highly regarded manager. It raises questions about the future of Paco Rabanne fashion and that of sister label Nina Ricci. The French label, founded in 1932, has been without a designer since January and has yet to appoint a new creative and management team.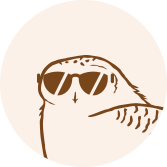 This article is for subscribers only
True journalism, like goldsmithing and embroidery, relies on expertise. Miss Tweed only focuses on proprietary information and analysis. By subscribing, you support a team of journalists who work only for you. Our mission is to bring you reliable and accurate information on the luxury and fashion industry which, in 40 years, has become one of the pillars of the global economy.
Subscribe
Login