Since the beginning of the pandemic, some fashion and luxury brands have come up with ingenious ways of building brand awareness and closer ties with customers. Dior has produced podcasts with famous artists. "Chloé" launched its "radio" interviews with inspiring women. And the Karl Lagerfeld fashion brand offered yoga, meditation and drawing classes on its Instagram account. But some activewear brands such as Nike, Alo Yoga and Gymshark have gone one step further and may have something to teach luxury brands as loungewear becomes a hot fashion trend.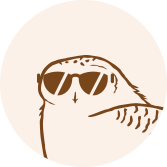 This article is for subscribers only
True journalism, like goldsmithing and embroidery, relies on expertise. Miss Tweed only focuses on proprietary information and analysis. By subscribing, you support a team of journalists who work only for you. Our mission is to bring you reliable and accurate information on the luxury and fashion industry which, in 40 years, has become one of the pillars of the global economy.
Subscribe
Login