Counterfeit is the industry's number one enemy. To counter it, industry heavyweights LVMH, Prada Group and Cartier - part of the Richemont empire - last year proudly announced that they were forming a consortium called Aura to create a common blockchain platform to improve sourcing transparency. The idea was about to allow brands to upload information about their products such as their serial number, where they were made, where, when and with what materials etc., on a blockchain, (blocks of data all linked to each other in a chain) and this information would authenticate the products in question.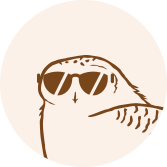 This article is for subscribers only
True journalism, like goldsmithing and embroidery, relies on expertise. Miss Tweed only focuses on proprietary information and analysis. By subscribing, you support a team of journalists who work only for you. Our mission is to bring you reliable and accurate information on the luxury and fashion industry which, in 40 years, has become one of the pillars of the global economy.
Subscribe
Login