How long will Marco Gobbetti stay on as CEO of Ferragamo? That's a question shareholders may start asking themselves soon. The brand's sales have been declining every quarter until the end of September. In April and in August, Gobbetti said the drop in revenue was due to weakness in travel retail sales and to a pruning of its retail network. He also argued that the new collections by the brand's new designer Maximilian Davis had not yet fully hit the stores. This month, the 63-year-old Italian executive also blamed the downturn in consumer spending for the 12 percent drop in nine-month net sales and against the same period in 2022. What if the problem is deeper and has to do with the brand's strategy and storytelling?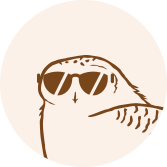 This article is for subscribers only
True journalism, like goldsmithing and embroidery, relies on expertise. Miss Tweed only focuses on proprietary information and analysis. By subscribing, you support a team of journalists who work only for you. Our mission is to bring you reliable and accurate information on the luxury and fashion industry which, in 40 years, has become one of the pillars of the global economy.
Subscribe
Login