After most major luxury brands and groups clocked up record profits and valuations last year, 2022 should bring more good tidings for the industry. And that is despite the current pandemic spike, analysts and industry insiders predict. Just think about 2021. Many fears were unfounded or overblown: fears about a Chinese slowdown due to Beijing's "common prosperity drive", fears over an absence of tourists and travel restrictions denting luxury spending and, most importantly, fears about Covid-19 affecting the "feel good" factor and accompanying desire to splurge.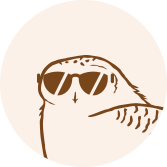 This article is for subscribers only
True journalism, like goldsmithing and embroidery, relies on expertise. Miss Tweed only focuses on proprietary information and analysis. By subscribing, you support a team of journalists who work only for you. Our mission is to bring you reliable and accurate information on the luxury and fashion industry which, in 40 years, has become one of the pillars of the global economy.
Subscribe
Login