Swatch Group, the world's biggest producer of watches, keeps ticking along through thick and thin – and it's seen a lot of thin these past few years. Its star brands Omega, Longines and Breguet are losing market share. Its more accessible brands Tissot, Swatch and others have been hammered by digital watches. For Swatch Group, however, there is never any problem. Last year, during the worst of the pandemic, the group remained optimistic even though it lost money. Swatch Group is the main supplier of watch parts and movements in Switzerland. While its cash cows Omega and Longines generate sufficient revenues and profits to pay handsome dividends, everyone is happy. Everyone? Not really.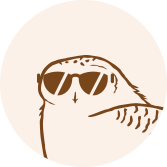 This article is for subscribers only
True journalism, like goldsmithing and embroidery, relies on expertise. Miss Tweed only focuses on proprietary information and analysis. By subscribing, you support a team of journalists who work only for you. Our mission is to bring you reliable and accurate information on the luxury and fashion industry which, in 40 years, has become one of the pillars of the global economy.
Subscribe
Login