China's powerful conglomerates and billionaires have been on an impressive shopping spree in the past decade buying up dozens of European fashion and luxury brands. None of them have been a commercial success - at least not yet. And the number of companies that struggle under Chinese ownership rises every year. What's going on here? Why did Chinese investors buy them in the first place? What did they expect to get in return? Miss Tweed went searching for some answers and came up with more than expected.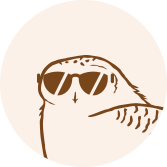 This article is for subscribers only
True journalism, like goldsmithing and embroidery, relies on expertise. Miss Tweed only focuses on proprietary information and analysis. By subscribing, you support a team of journalists who work only for you. Our mission is to bring you reliable and accurate information on the luxury and fashion industry which, in 40 years, has become one of the pillars of the global economy.
Subscribe
Login