Burberry is a sitting duck, waiting to be delisted. There may be disagreement about what needs to be done to infuse new life into Britain's biggest luxury brand but there is clear consensus that it needs a break from the constant scrutiny of the stock market. Burberry needs not only investment but mental breathing space to complete a proper turn-around, away from the pressure of analysts commenting on its slow progress. Earlier this month, Burberry CEO Marco Gobbetti abruptly announced he was leaving at the end of the year to return to Italy and lead family-controlled Ferragamo. This creates a unique opportunity for Burberry to hire a new creative director/CEO duo, who can help it reach its full potential and craft a sustainable growth strategy.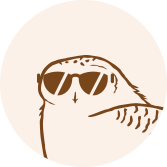 This article is for subscribers only
True journalism, like goldsmithing and embroidery, relies on expertise. Miss Tweed only focuses on proprietary information and analysis. By subscribing, you support a team of journalists who work only for you. Our mission is to bring you reliable and accurate information on the luxury and fashion industry which, in 40 years, has become one of the pillars of the global economy.
Subscribe
Login