Nobody really knows how the famous U.S. jeweler Harry Winston has evolved since Swatch Group acquired it in 2013 for $1 billion, outbidding Swiss group Richemont, Kering and other potential buyers. The Swatch Group, notorious for its opacity in terms of business and figures, never gives out any detail.Miss Tweed tried to find out how the jeweler has fared. It turns out that many things have changed - not always for the better. When Swatch Group bought Harry Winston, it was one of the most prestigious names in the small world of high-end jewelry. It was founded in the early 20th century by Harry Winston, the son of Jewish immigrants from Ukraine who set up a jewelry shop in New York. Harry was trained in the profession by his parents, who gave him an eye for exceptional gems and a unique sense of design. Legend has it that when Harry was 12, he spotted a two-carat emerald in a pawn shop. He bought it for 25 cents and sold it a few days later for $800.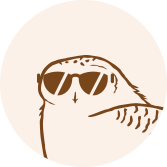 This article is for subscribers only
True journalism, like goldsmithing and embroidery, relies on expertise. Miss Tweed only focuses on proprietary information and analysis. By subscribing, you support a team of journalists who work only for you. Our mission is to bring you reliable and accurate information on the luxury and fashion industry which, in 40 years, has become one of the pillars of the global economy.
Subscribe
Login