As the world prepares to fully re-open for business after the Covid-19 pandemic, many fashion, beauty and luxury brands are asking the same question: do we need bricks-and-mortar shops since people have gotten so used to shopping online? Brands lost a lot of money during the pandemic having to pay rent while shops remained closed. In most cases, e-commerce sales were not enough to make up for lost business in bricks-and-mortar stores. So how should they tackle the expected economic recovery? With caution -– sticking to e-commerce? Or open as many shops as possible in the right locations to capture best what industry experts call "revenge spending"?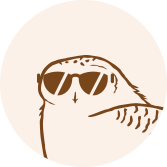 This article is for subscribers only
True journalism, like goldsmithing and embroidery, relies on expertise. Miss Tweed only focuses on proprietary information and analysis. By subscribing, you support a team of journalists who work only for you. Our mission is to bring you reliable and accurate information on the luxury and fashion industry which, in 40 years, has become one of the pillars of the global economy.
Subscribe
Login